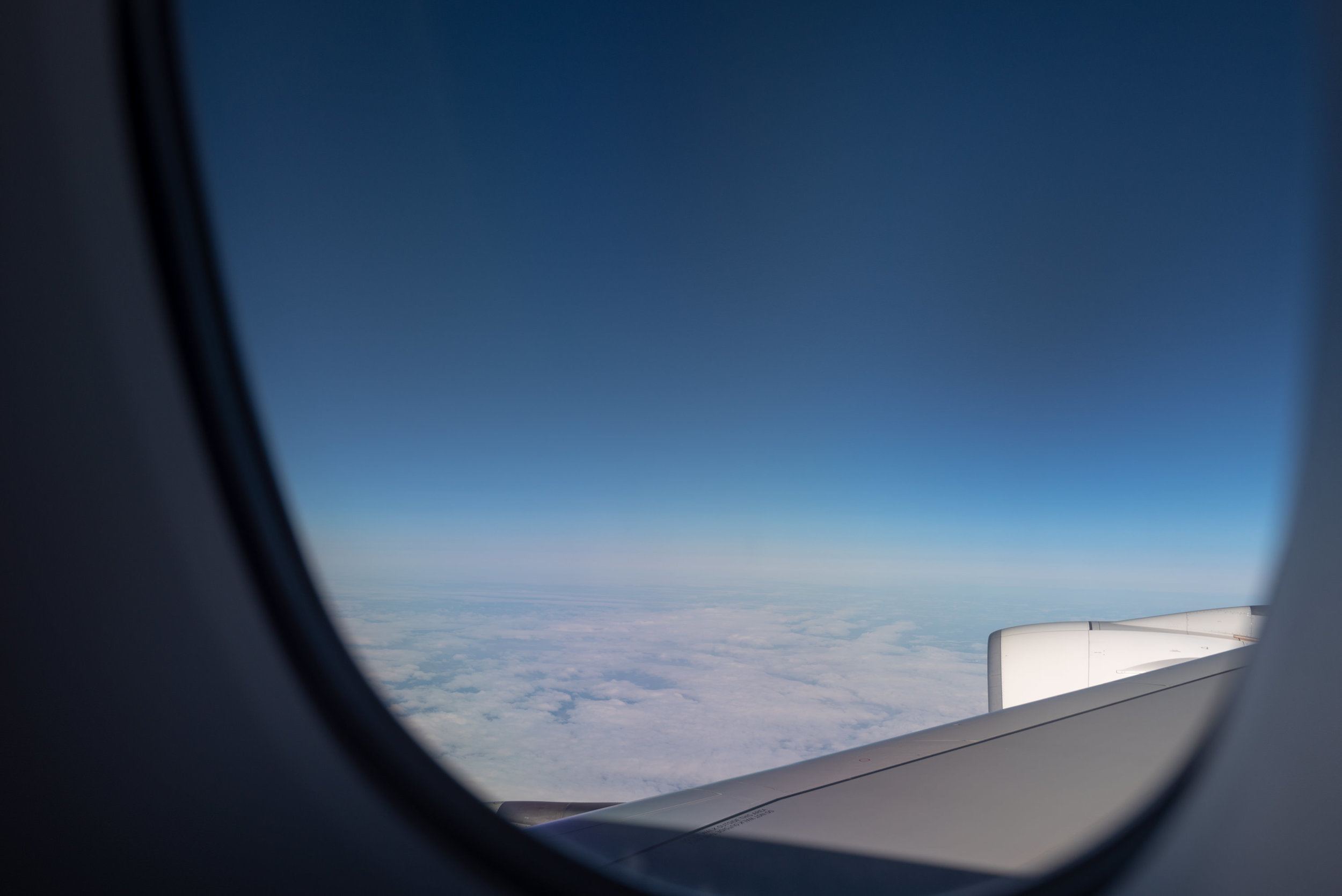 This stay was definitely a little different from the rest of my stays - like most major convention hotels during peak periods, I was initially assigned a "Run of House" room type. What this means to say is that the room type will be decided by the hotel and this essentially means that I could end up with a lead-in room category on a low floor or one that is located on a higher floor with a view (or perhaps even a suite?). I believe that a part of the decision that went towards assigning convention guests to their rooms comes from the status level that the guest has - I only had Silver Elite then and was therefore assigned a Pool View Room (which is one level above the base-level room) but I am not complaining since it was actually quite comfortable (the views are pretty great too!).
If you are looking for a business hotel that is closest to the OCCC, the Hilton Orlando should not be your first choice. Even though it is fairly common for shuttle buses to run in the morning, the Hyatt Regency Orlando is essentially a stone's throw away and I would really recommend that property if you would like to walk over to the convention space easily. Anyhow, the Hilton Orlando is not a bad choice as well but if you are planning on walking, do keep in mind that it will take you at least 20 minutes to get there on foot.
The Pool View room here at the Hilton Orlando comes with a view of the resort's freeform pool as well as lazy river. Measuring approximately 31sqm in size, the room comes equipped with modern facilities that will make your stay a little more enjoyable. In fact, having spent the previous week in The Westin Tampa Waterside, the Hilton Orlando felt like a compartively nicer place. Since I was staying alone, I opted for a king-size bed and connecting rooms are available (for a fee) if you are traveling with friends or family.
Housekeeping here at the Hilton Orlando did a much nicer job than the The Westin Tampa Waterside and my bed looked pristine as compared to the previous one I got at The Westin Tampa Waterside. It was also quite comfortable and there is an alarm clock that comes with a USB Charging Port so I could keep my mobile phone juiced while I was sleeping. There are no universal power outlets here in this hotel room so do remember to bring along a travel adapter if you need to charge your devices (of course you do!).
As a Silver Elite member, I was handed a drink coupon while I was checking-in and before you get too excited, this drink couple is for two bottles of water (not for a proper drink at the bar). I was told to leave this coupon by the tray in the room (and I did!) but I was never given my bottled water. No dramas since you can purchase them from a vending machine located on the same floor or head down to a nearby pharmacy to get some but I just found it strange that the coupons were not collected and exchanged for water.
There is a 37-inch flat-screen TV in the room with a range of standard as well as premium channels (e.g. HBO, CNN and ESPN). Honestly, I probably spent most of my evenings watching Shark Tank on CNBC but be careful as you switch around the channels because there are a couple of adult (pay per view) channels that I was truly surprised to find - I thought that the human race has moved past porn in hotel rooms! During my stay, I laundered some of my work clothes but was charged with a 50% express fee even though I did not request for it. Even though the clothes did come back a lot faster (within the time frame of the express service), I contacted the property via the Hilton Honors app to dispute these charges - they were quickly rectified and I was quite impressed at how efficient it was. I parked my car on property and was given a 50% reduction in the overnight parking rate which was USD 22 before discount.
Like most chain hotels in the USA, a single-brew coffeemaker can be found in the room - my room came with a Cuisinart dual cup coffeemaker (why do I need two?!) which has zero value to me since i prefer espresso-based coffee. In fact, I only drink espresso-based coffee because filtered coffee tastes pretty terribly in my opinion. A mini-refrigerator (not stocked) is also available in the room so feel free to bring along some snacks and beverages with you when you check-in to this property.
The bathroom of the Hilton Orlando reminded me a little bit of the Hilton Singapore except that the bathtub was really low. Seriously, it felt like a puppy could climb inside and make itself a bath without the need for any human involvement. While I was happy to get a shub (shower+tub), I was disappointed to learn that liquid body wash is once again not provided in this hotel (much like The Westin Tampa Waterside). Most of my hotel stays are in the Asia-Pacific region and this has never been a problem even in non-branded boutique hotels so I find it slightly odd that only bar soap is provided.
When I stayed at the beautiful Hilton Auckland late last year, I noticed that the bath amenities were partially switched from Peter Thomas Roth-branded ones to Crabtree & Evelyn. All the bath amenities here at the Hilton Orlando are Crabtree & Evelyn-branded and I think I must have mentioned this previously but I actually prefer the former brand since they smell a lot more refreshing.
I only managed to find time to check out the buffet breakfast spread on the last day but did not bring my camera along with me since this is a work trip. The selection was slightly better than the spread at The Westin Tampa Waterside and I would actually recommend for you to have breakfast there if you are feeling hungry and do not wish to head out.
Hilton Orlando
6001 Destination Pkwy, Orlando, FL 32819, USA
Website | Email