A brand new suite of benefits for Platinum Card Members were announced late July this year and card members in Singapore are finally getting that beautiful sleek metal card that card members in the United States have held since 2017. For the sake of comparison, the annual fee of The Platinum Card in the US is US$550 (approximately S$760) but the annual fee here in Singapore is S$1,712 (approx. US$1,250) - at least two times more! I have always been a strong advocate for paying annual fees where it is due (on selected credit cards that actually give you something in return) but since you do not officially get any renewal miles with this card, I debated about getting it for a while. Finally, I caved in and decided to apply for The Platinum Card a few weeks ago and here's why I actually did it (but more importantly, why I decided that the S$1,712 annual fee was worth it).
It is definitely worth highlighting that you get a lot of benefits with The Platinum Card and since I do travel quite regularly for leisure, I actually see the annual fee as an investment for my upcoming travels. This article will not cover all the benefits of The Platinum Card - it will only cover the ones that helped me make that decision to pay S$1,712 for the annual fee.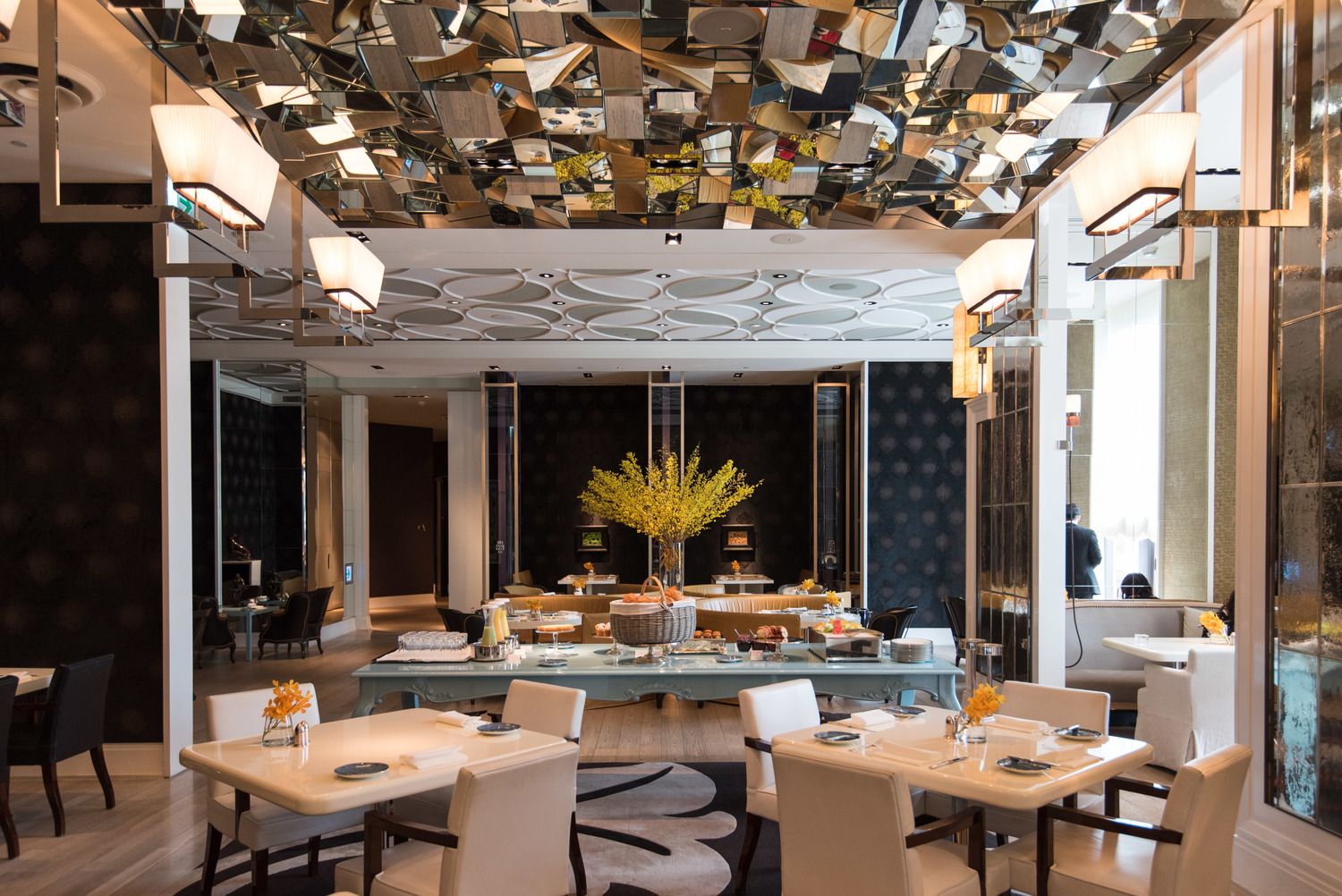 Mandarin Oriental, Taipei
Complimentary 3D/2N Stay at Selected Banyan Tree and Mandarin Oriental Property (S$1,300 Value)
American Express also sweetens the deal for new cardholders like me with a 3D/2N welcome stay at selected overseas Banyan Tree or Mandarin Oriental properties (you may also choose to use this voucher for a 2D/1N stay at the Capella Singapore or the Mandarin Oriental, Singapore) if you apply before 31 October 2018. Since I have been meaning to head back to the Mandarin Oriental, Taipei, this voucher comes in very handy for that. I checked out the dates that I am planning on visiting Taipei next year and two nights at the Mandarin Oriental, Taipei in a lead-in Deluxe Room works out to approximately S$1,300 (NT$ 28,875) without breakfast.
Getting 62,500 Miles for Spending S$20,000 in First Three Months
It is important to recognise that The Platinum Card is not a miles card per se but eligible cardholders can earn a welcome bonus of 75,000 Membership Rewards Points (equivalent to 46,875 miles) when they spend S$20,000 on the card within the first 3 months of Card Membership (application has to be done before 31 December 2018 to be eligible for this offer). This bonus is awarded on top of the base Rewards Points - you will earn 25,000 Membership Rewards Points (equivalent to 15,625 miles) from spending S$20,000 in a single transaction. Getting 100,000 Membership Rewards Points (equivalent to 62,500 miles) from spending S$20,000 is not bad at all since it averages out to 3.125 miles per dollar. With all that being said, all my major expenses have already been paid for earlier this year and it is highly unlikely that I will be charging S$20,000 to this card over the course of these three months. As such I have actually not assigned a value to this welcome offer.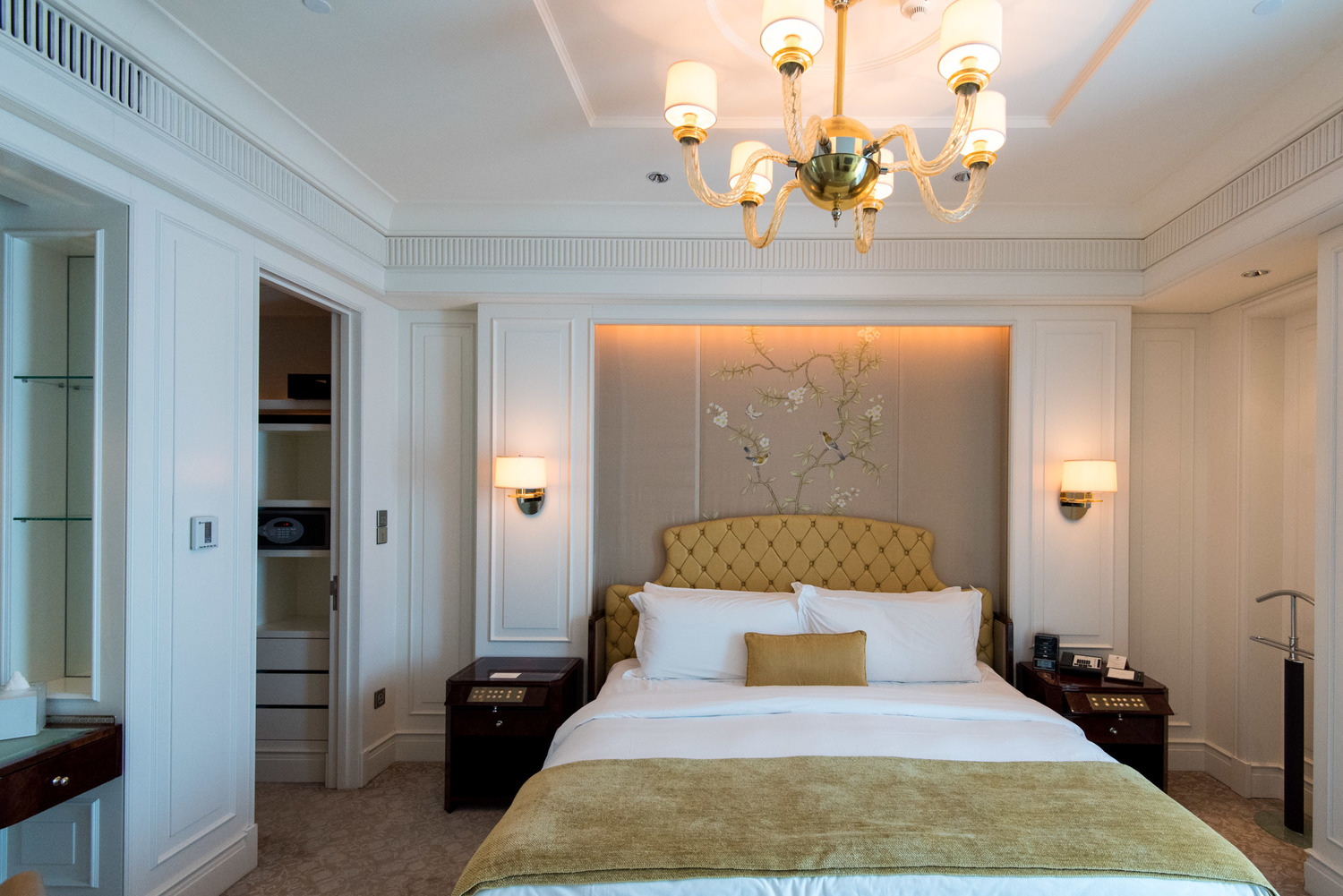 2D/1N Stay at The St. Regis Singapore or W Singapore - Sentosa Cove (S$450 Value)
When you renew your Platinum Card each year, you will enjoy a 2D/1N stay at either The St. Regis Singapore or W Singapore - Sentosa Cove. Since The St. Regis Singapore participates in the Fine Hotels and Resorts program (more on this later!), I am planning to use this complimentary stay in the W Singapore - Sentosa Cove. A random weekend night in 2019 works out to be approximately S$450 so I have valued this voucher at that. It is probably worth noting that elite benefits do not apply on these stays - the property is not obliged to give out any benefits since it is not considered as a qualifying stay but YMMV.
S$800 Travel Credit (S$700 Value)
All Platinum Card Members in Singapore will receive S$800 worth of travel credit each year - S$400 Lodging Credit and S$400 Air Travel Credit. These travel credits (which come as a voucher in the welcome pack with unique serial numbers) have to be applied to qualifying books made on The Platinum Card Account with The Platinum Concierge. Both credits have to be applied to bookings with a stay date or travel by date of 6 months from the date of booking. I would ideally want to use the Lodging Credit in conjunction with FHR Properties to maximise the value of these but I am not certain at the time of writing whether a flexible rate would be eligible (since you will only settle the bill upon checking-out). Additionally, I am not sure whether the Lodging Credit applies to local hotel stays as the terms and conditions state that it is only eligible for 'overseas tours, cruises or hotel stays'. Regardless of how I have to utilise it, I recognise the S$400 Lodging Credit for what it is worth - S$400. While you do get another S$400 of Air Travel Credit, a quick check in with The Platinum Concierge revealed that a S$100 transaction fee is applicable to flight bookings. Therefore, I value the Air Travel Credit at S$300 for this simple reason.
International Airline Programme (S$800 Value)
One of the benefits of The Platinum Card that not many people talk about is the International Airline Programme (IAP). While the benefit does vary from region to region (and it may not be as impressive as what our friends in the US are getting), I did manage to find discount in the quoted rates from The Platinum Concierge. As you may already know, I have been traveling quite a bit on Emirates this year and it really does have a decent Business Class product (all the flights that I have credited to my Alaska Airlines Mileage Plan account have also given me MVP Gold status!). The IAP only applies to First and Business Class tickets with the following airline partners:
Cathay Pacific

Emirates

Japan Airlines

Etihad

British Airways

American Airlines
I looked up a Business Class flight on Emirates from Singapore to Melbourne sometime next year and the cheapest fare I could find was S$3,953.20 - this is a Business Saver price that comes with a heftier service fee if you need to make any changes or cancellations. The Platinum Concierge typically quotes a Flexible rate and when I looked up the Business Flex rates on Emirates, the cheapest rate I could find was $4,253.20. The Platinum Concierge got back to me with a rate (under an Emirates IAP Fare) of S$3,764 (before S$100 transaction fee) - this is 11.5% lower than the public Business Flex rate. The rate quoted by The Platinum Concierge comes with the same service fees as the Business Flex rate and therefore, even with when you include the S$100 transaction fee, it is still 9% lower than the public rate.
I do not purchase Business Class revenue flights very often (since I redeem most of these flights with miles) but I do pay for a handful of Business Class flights each year. If you do travel quite extensively however, you will find the IAP rather useful since I believe companion rates do apply as well. I will report more on this benefit as we go along since I am pretty keen to checking out the rates even from an interest point of view. Personally, I value this benefit at approximately S$800 just because I will probably make use of it twice and the savings work out to be just that.
Unlimited Lounge Access + Guest (S$500 Value)
It is no secret that I love my airport lounges and it does not matter whether it is The Private Room in Singapore or a Plaza Premium Lounge in Siem Reap, all of these spaces help to take a little stress out of traveling and to make your journey a little more enjoyable. Even though I typically get proper airport lounge access with a Business Class ticket, there are times that I simply want to check out another lounge. For example, when I flew back from Beijing on Singapore Airlines, I only had access to the Air China Business Class Lounge which was really crowded. Instead, what I did was to use my Priority Pass card (which you can easily get from a number of credit cards in Singapore) to access the Air China First Class Lounge instead. Additionally, I typically swing by the TGM in Changi Airport for a decent meal before heading into one of the airline lounges for an adult beverage. The Platinum Card in Singapore comes with unlimited access to the following lounges:
The Centurion® Lounge (+2 Guests)

International American Express Lounges (up to +2 Guests)

Priority Pass (+1 Guest)

Plaza Premium Airport Lounge (+1 Guest)

Delta SkyClub
Let's first talk about The Centurion Lounge - these lounges are complimentary only for Platinum Card and Centurion members. At one point, selected American Express cardholders used to be able to purchase access to these lounges but due to the issue of overcrowding, that has been suspended and now these lounges (that often feature menus created by celebrity chefs) are being kept exclusive. Unfortunately for those of us in this part of the world, there is only one Centurion Lounge outside of the US at the time of writing and that is in Hong Kong. Platinum Card members will also be able to enjoy unlimited complimentary access to all American Express Lounge locations - the ones located outside of the US are in Sydney, Melbourne, Delhi and Buenos Aires. I do travel with Australia and New Zealand a couple of times each year so I am personally quite excited to check these spaces out - the one in Sydney looks amazing!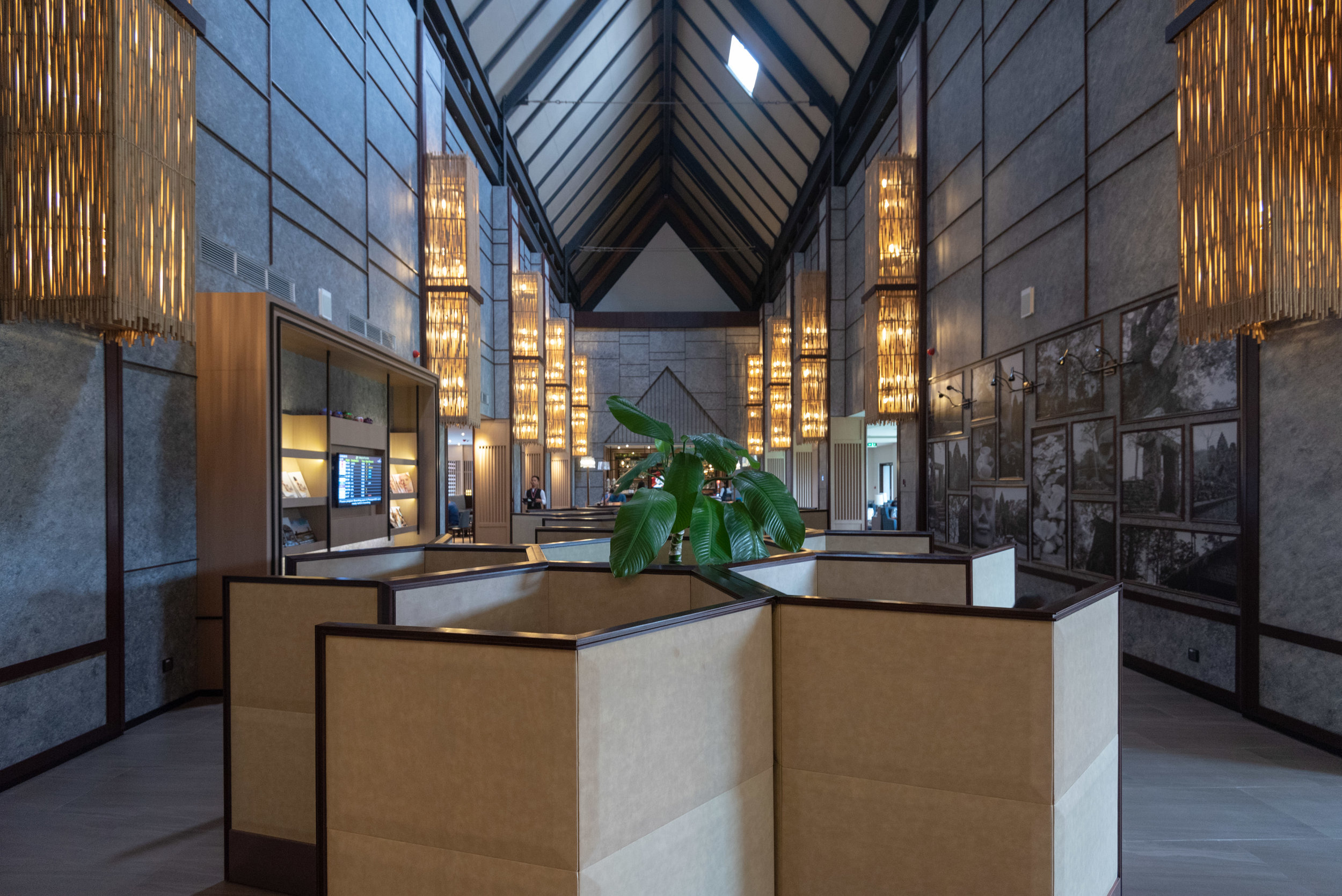 Siem Reap International Airport (REP)
Even though I already do get unlimited access to Plaza Premium Lounges (+1 guest) with my OCBC VOYAGE Card, The Platinum Card offers the same benefit (cardholders from the US seem to get a +2 guest benefit!) and on top of that, it also offers unlimited access (+1 guest) to all Priority Pass lounges around the world. In cities like Melbourne and Sydney, one can actually access actual restaurants in the airport for a proper meal (you get AU$36 in Australia at selected restaurants if you are alone and S$72 if you are with a companion). The Priority Pass Prestige membership goes for US$399 (approximately S$550) each year and it allows unlimited access to Priority Pass lounges around the world for the member. To be conservative, I estimate the unlimited Priority Pass access benefit from having The Platinum Card to be at S$550 (even though it includes a +1 guest feature and should therefore be worth more). Additionally, you will also be able to nominate one of your supplementary cardholders for a Priority Pass membership as well - this easily works out to another S$550 but I am excluding it for now in the annual fee rationalisation.
Fine Hotels & Resorts (FHR) Benefits (S$500 Value)
One of the most well-known benefits of The Platinum Card is access to FHR rates - you typically pay the Best Available Rate (BAR) or the Flexible Rate at a property and what you will with your stays are the following:
Daily Breakfast for Two (Guaranteed)

4PM Late Check-out (Guaranteed)

Property Amenity (usually US$100 F&B or Spa Credit)

Room Upgrade

Complimentary Wi-Fi

Noon Check-in
Now a lot of people do not typically like to book the BAR or a flexible rate because of two reasons: online transactions earn you more miles (up to 4 miles per dollar if you charge it to the right credit card) and advance purchase rates are cheaper. You must know by now that I do plenty of staycations in Singapore and you will receive these FHR benefits even on one-night stay. In fact, you can get the most value out of these stays when you stay for one night - here's an example to illustrate:
The lead-in room category (Deluxe Room) at the Four Seasons Hotel Singapore is going for S$319++ (S$375.46 nett) one weekend and this room-only rate is non-cancellable. The FHR rate for the exact same day is S$399++ (S$469.62 nett) so you are paying exactly S$94.16 more. However, you are getting a US$100 F&B credit (approximately S$130), the possibility of an upgrade, a guaranteed late check-out time of 4PM as well as complimentary breakfast for two guests here at the property. In other words, you are paying only S$94 more for over S$200 in value. Depending on the duration of your stays and how often you stay, I estimate the value of this benefit to be at approximately S$500 for me personally. It is also worth noting that hotel stays booked via The Platinum Concierge count towards qualifying nights in the respective hotel loyalty programs and they will also earn you points. Each Platinum Card member will be able to book up to three rooms each time for a stay - this means that the FHR benefits will apply to all three rooms if they are all booked under your name.
Complimentary 3rd/4th/5th Night with FHR
Every now and then American Express seems to offer a complimentary third, fourth or fifth night with selected properties - I have not been a Platinum Card member long enough to know but these seem to be recurring throughout the year. In the example below, American Express is currently offering a complimentary third night at the Four Seasons Hotel Shanghai at Pudong - you will still get all your FHR benefits on top of this and the cancellation policy of this rate is the same as the BAR or flex rate which is extremely generous. Since you are also getting guaranteed breakfast as part of your FHR benefits, you are essentially paying only ¥1,566++ instead of ¥2,550++ which is almost a 40% reduction in room rate for this 3-night stay!
50% off Dining and Drinks (S$300 Value)
All of the Platinum cards from American Express comes with a dining benefit of up to 50% off the food bill at selected restaurants as well as restaurants within a handful of hotels. This is not a charge card benefit and even The American Express Platinum Credit Card (S$321 annual fee only) has the same benefit. I will not be going too much into detail about this benefit but holders of The Platinum Card can also enjoy the benefits of Love Dining @ Hotels, Love Dining @ Restaurants as well as The FAR Card. Now that AccorHotels has acquired FRHI Hotels & Resorts, The FAR Card will slowly be phased out and hopefully we will see some kind of Accor Plus benefit coming our way in the year ahead (fellow Platinum Charge Card members in Australia already have this benefit). American Express also offers 1-for-1 drinks at selected bars in Singapore via the Chillax program and it is great that many of them are fairly close to where my office is. I do not foresee myself using the dining benefits a lot to be honest so I estimate this perk to be at approximately S$300 each year.
Private Club Access - Tower Club and PLATINUM VIBES (S$200 Value)
Oh the Tower Club - every young men's dream until they have actually stepped into it to find out that it is not that great after all. The Tower Club is located on the highest floors of Republic Plaza and it is an exclusive members-only club that is supposedly headed by some of the top echelons of the business community. Platinum Card members have access to the Tower Club (even though a reservation via the concierge is definitely recommended) and they will be able to enjoy the dining facilities (with a 10% surcharge) as well as fitness facilities here.
I am personally not too interested in the Tower Club to be honest even though I will probably swing by at some point to take a look but the PLATINUM VIBES really look like a great spot! At the time of writing, PLATINUM VIBES is only open to The Platinum Card and Centurion members but they are allowed to bring in as many friends and family members that they would like. This private club is currently located at Marina at Keppel Bay and the food served here are created by 2 Michelin chefs at one place: Celebrity Chef Emmanuel Stroobant of Saint Pierre (One Michelin Star) & Chef Sakuta of Shoukouwa (Two Michelin Star). The view of the marina looks great and I will definitely be sharing more about the PLATINUM VIBES once I actually find the opportunity to visit the place during an off-peak hour to take some photos.
Final Thoughts
Based on my personal valuation and rationalisation, I came up with a total first year value of S$4,750 for the first year - considering how the annual fee is 'only' S$1,712, I feel that I have actually gotten a pretty good deal:
Complimentary Two Nights at Selected MO/Banyan Tree Properties (new sign-ups only!) - S$1,300 Value

2D/1N Stay at The St. Regis Singapore or W Singapore - Sentosa Cove - S$450 Value

S$800 Travel Credit - S$700 Value (due to S$100 Fee for Business Class)

IAP Benefit - S$800 Value

Unlimited Lounge Access - S$500 Value

Dining Benefit - S$300 Value

FHR Benefit - S$500 Value

Private Club Access - S$200 Value
As I have mentioned at the start of this article, this is not an exhaustive list of benefits that come with The Platinum Card and it is simply my personal rationalisation. I have not mentioned about the vouchers that come with the card - there are a quite a number of them which even includes a S$200 dining voucher for use at The St. Regis Singapore - and those obviously add value to the annual fee as well. On subsequent years that I do not get the 3D2N stay in selected Mandarin Oriental and Banyan Tree property voucher, it still seems highly likely at this point that I will continue renewing the membership. The Platinum Card is not positioned as a miles card (honestly there are a lot more credit cards in Singapore that offer a higher mile-accrual rate) but the perks that come with it make the high annual fee worthwhile in my opinion.